Make a difference with us
Become an Interpreter
To be an interpreter requires intensive effort. Partnering with an agency should not be.
Join us in making connections that stick.
Since the 1980's the perception of the abilities of Deaf and Hard-of-hearing people has taken a huge leap forward. The rigors of interpreter education has also taken a huge leap forward. What's possible with technology has taken a quantum leap forward. Why not then the "broker" model serving sign language interpreters seeking to do their business with an agency?
Are you tired of suffering through the lack of legitimate transparency and the inability to represent yourself and your experience to those you will be working with?
If so, you are going to want to learn more about what we are doing to change all that.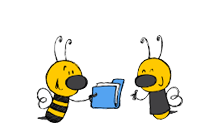 Direct representation
Create a profile for customers to view your experience and credentials. Chat directly with customers and consumers about assignments prior to bidding.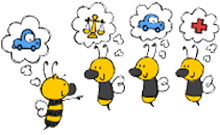 Transparent scheduling
Customers broadcast their requests. You view available assignment alerts and bid for the ones you want. The customer decides who to engage. We stay out of the way.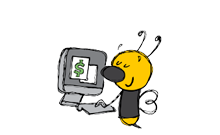 Invoicing that works for you
Invoice by the job or bundle them. Easily verify jobs and upload incidental expense info. Submit invoices when you want, no restrictions. Payments made electronically.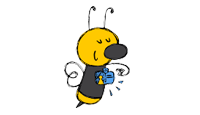 Top-shelf support
Linguabee's Happy Bees are at the ready to provide timely, relevant logistical and technical support. You too are our customer!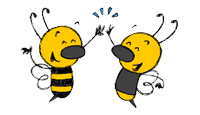 Regular feedback
Solicit feedback from customers. See consumer and customer reviews. Monitor your performance. 95% of reviews are 5-of-5 stars!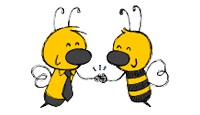 No favoritism
With customers broadcasting their requests, selecting their interpreters, and offering regular feedback, you aren't subject to the favoritism and lack of transparency found in other agencies.
I working with Linguabee. I feel like they always have my back anytime something happens. I also love how automated everything is and how empowering it is for the Deaf Community. I love getting emails saying I've been "favorited", it makes me feel appreciated.
- Freelance Interpreter,
Denver Area